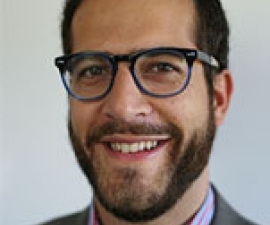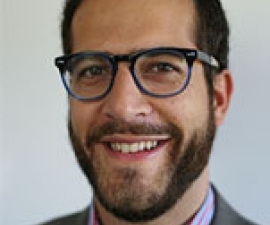 Research Expertise and Interest
Renaissance Europe, early modern Europe, Atlantic History, History of Books and Reading, history of political thought, History of Historiography
Research Description
Diego Pirillo (Ph.D., Scuola Normale Superiore) is Associate Professor of Italian Studies at the University of California, Berkeley. He is the director of REMS, the Designated Emphasis in Renaissance and Early Modern Studies (https://rems.berkeley.edu), and affiliated faculty in the Center for the Study of Religion, the Institute of European Studies, and the Program in Critical Theory. He specializes in the cultural and intellectual history of early modern Europe and the Atlantic world, with an emphasis on Italy, England and early America. He is especially interested in Italy's global connections and in how ideas and books travel across geographic and linguistic borders while being reinvented and appropriated by new readers and audiences. In addition to Renaissance and early modern studies, Professor Pirillo is also interested in modern Italian intellectual history (including Croce, Gramsci, Italian theory).
He has been a fellow at Villa I Tatti (the Harvard University Center for Italian Renaissance Studies), and his work has been supported by many institutions (The John Carter Brown Library, The Hellman Foundation, The UC Berkeley Institute of International Studies, the Newberry Library, The Rare Book School at UVA, and the Fondazione Giorgio Cini, among others).
Along with several articles and book chapters, he is the author of Filosofia ed eresia nell'Inghilterra del tardo Cinquecento: Bruno, Sidney e i dissidenti religiosi italiani (Rome: Edizioni di Storia e Letteratura, 2010) and (with O. Catanorchi) of Favole, metafore, storie. Seminario su Giordano Bruno (Pisa: Edizioni della Normale, 2007).
His latest book The Refugee-Diplomat: Venice, England and the Reformation (Ithaca: Cornell University Press, 2018, awarded the 2019 MLA Aldo and Jeanne Scaglione Prize for Italian Studies) offers an alternative history of early modern diplomacy, centered not on states and their official representatives but around the figure of "the refugee-diplomat" and, more specifically, Italian religious dissidents who forged ties with English and northern European Protestants in the hope of inspiring an Italian Reformation. Through diplomatic and mercantile letters, inquisitorial records, literary texts and marginalia, The Refugee-Diplomat recovers the agency of religious refugees in international affairs, revealing their profound impact on the emergence of early modern diplomatic culture and practice.
His new book project (tentatively entitled The Atlantic Republic of Letters: Sharing Knowledge in early America) studies the transatlantic circulation of books and scholarly information in the long eighteenth-century and frames the Republic of Letters as an international community that stretched across the Old World and the New just as it traversed religious borders in confessional Europe.