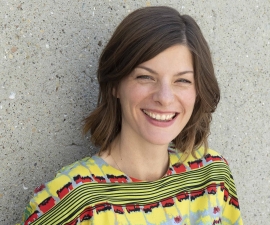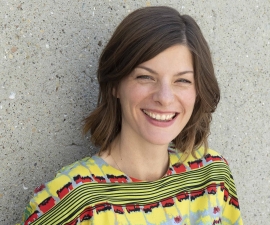 Research Expertise and Interest
economic geography, urban theory, financialization, digital platforms and real estate, urban social movements, geographical political economy, housing justice, market construction
Research Description
Desiree Fields is an associate professor of Geography and Global Metropolitan Studies at the University of California, Berkeley. She received her Ph.D. in Environmental Psychology from the Graduate Center of the City University of New York. She is co-director of the Global Metropolitan Studies program at UC Berkeley, a trustee of the Urban Studies Foundation, and an editorial board member of Environment and Planning A and the AAG Review of Books. 
Fields' research revolves around how financial processes and digital technologies are shifting the terrain of the housing question in the 21st century. Through approaching housing as a domain of critical inquiry, Fields builds insights on transformations of markets and market power, and the new challenges in policy and politics they generate.
Fields studies processes that are central to the future of cities: the growing importance of finance to capitalism, the turn to increasingly market-driven approaches to housing and urban development, and the digital revolution. Her scholarship demonstrates how efforts to treat housing as a financial asset have extended beyond mortgaged homeownership and into rental housing markets in the post-2008 era. Running throughout her work is an attention to how financialization is marked by power and politics, and thus by contestation and collective resistance. Overall. Fields seeks to demystify and concretize the operations of financial capitalism in urban housing markets, challenging the storied complexity of finance and its tendency to obfuscate public understanding.
Fields has published widely on the relationships among housing financialization, movements for justice, and digital platforms in journals like Economic Geography; Housing, Theory, and Society; International Journal of Urban and Regional Research, and; Urban Studies. She also regularly publishes reports, working papers, and essays with community groups like Right to the City and Greater Manchester Housing Action, and in venues ranging from the Federal Reserve Bank of San Francisco to Public Books. The National Science Foundation, British Academy, and Independent Social Research Foundation have supported her work.