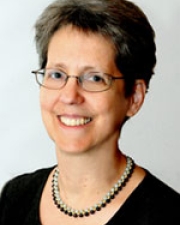 Deborah Nolan
Title
Professor of Statistics
Research Expertise and Interest
statistics
,
empirical process
,
high-dimensional modeling
,
technology in education
Research Description
Deborah Nolan's research has involved the empirical process, high-dimensional modeling, cross-validation, and most recently technology in education and reproducible research.
Professor Nolan has been recognized at Berkeley for excellence in teaching and undergraduate advising and is noted for working with and encouraging all students in their understanding of statistics.  Her contributions to education arise from making connections between statistics research/practice and education and between computing and statistics.  Deborah is co-author of Stat Labs with Terry Speed, Teaching Statistics with Andrew Gelman, Data Science in R with Duncan Temple Lang, and Communicating with Data with Sara Stoudt. 
In the News
July 6, 2022
Tuskegee University and UC Berkeley recently announced the Berkeley-Tuskegee Data Science Initiative, a multi-year partnership to develop curriculum and collaborative research opportunities for students and faculty at both institutions.