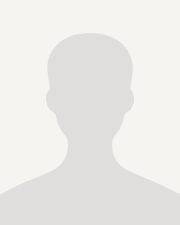 Déborah A. Blocker
Title
Professor of French, affiliated faculty in Italian Studies
Research Expertise and Interest
Early modern French and Italian literature
,
history and culture
,
Comparative literature cultural studies
,
Social and political history of literature
,
aesthetics
,
philology
,
Rare Books and Manuscripts
,
Archival Studies
Research Description
Déborah Blocker (ENS Ulm, L 1990),  holds a doctorat in French Literature (Paris III, 2001) and an habilitation à diriger des recherches (HDR) in Comparative Literature (Paris IV, 2017). She was also the Florence J. Gould Fellow at the Villa I Tatti, Harvard's University Center for Italian Renaissance Studies, located in Florence, Italy in 2010-2011. At UC Berkeley, she is affiliated with the Designated Emphasis (DE) in Renaissance and Early Modern Studies, with the Doctoral Degree in Romance Languages and Literatures, and with the Department of Italian Studies. She is also a founding member of the Groupe de Recherches Interdisciplinaires sur l'Histoire du Littéraire or GRIHL (EHESS/Paris), with which she collaborates frequently on a variety of interdisciplinary research projects. Prof. Blocker specializes in the social and political history of literary practices in early modern Europe, with a particular interest in theater, philological practices, academies, poetics and the history of aesthetics. The history of the book, manuscript culture and paleography are also part of her fields of expertise and play an important role in her teaching. Her first book (Instituer un "art": politiques du théâtre dans la France du premier XVIIe siècle, Paris, Champion, 2009) studied the social and political processes through which early modern French theater was instituted into an "art" (1630-1660). This project led her to develop a larger curiosity for the social and political constitution and circulation of discourses on poetry and the "arts" in early modern Europe (1500-1900). Her second book, Le Principe de plaisir: esthétique, savoirs, et politique dans la Florence des Médicis (XVIe-XVIIe siècles) is scheduled to appear with Les Belles-Lettres in Paris in the fall of 2019. This micro-historical project examines the social and political circumstances in which new conceptions of "art" and "aesthetics" emerged in late Renaissance Florence.  Prof. Blocker  has recently begun working on social and political history of aristocratic aesthetics in early modern Italy and France, based an archivally researched comparison between to major aristocratic lineages, the Strozzi of Florence, Rome and Venice, and the Montmorency of France (1450-1800).