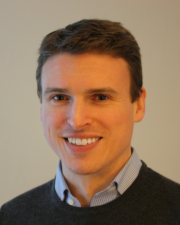 David Romps
Department
Dept of Earth and Planetary Science
Research Expertise and Interest
climate
,
atmosphere
,
atmospheric science
,
weather
,
clouds
,
fluid dynamics
Research Description
Our group at UC Berkeley and LBNL uses theory, simulation, and observation of clouds and atmospheric dynamics to improve our understanding of Earth's climate.
In the News
November 13, 2014
Today's climate models predict a 50 percent increase in lightning strikes across the US during this century as a result of warming temperatures associated with climate change. UC Berkeley climate scientists look at predictions of precipitation and cloud buoyancy in 11 different climate models and conclude that their combined effect will generate more frequent electrical discharges to the ground.