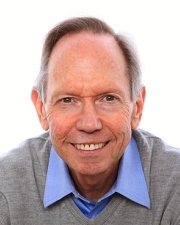 David M. Auslander
Title
Professor of the Graduate School
Department
Dept of Mechanical Engineering
Research Expertise and Interest
control systems
,
simulation
,
mechatronics
,
real time software
,
energy management
,
satellite attitude control
,
demand response
,
machine control
Research Description
David M. Auslander is Professor of the Graduate School, Mechanical Engineering Department, University of California at Berkeley. He has also served as Associate Dean and Acting Dean of the College of Engineering. He has interests in dynamic systems and control. His research and teaching interests include mechatronics and real time software, and mechanical control. Current projects in these areas are building energy control, design methodology for real time control software for mechanical systems, satellite attitude control, simulation methods for constrained mechanical systems, and engineering curriculum development. He consults in industrial servo control systems and other control and computer applications.