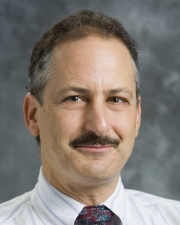 Research Expertise and Interest
economic development
,
labor and organizational economics
,
health economics
,
industrialization
,
wage determination
,
corporate social responsibility
Research Description
Dr. Levine's research focuses on understanding and overcoming barriers to improving health in poor nations.  This research has examined both how to increase demand for health-promoting goods such as safer cookstoves and water filters, and how to change health-related behaviors such as handwashing with soap.  He has run several dozen randomized trials and qualitative studies in poor nations on these topics.  An ongoing project is Hygiene Heroes, which is developing and testing a school-based health curriculum. He has also written extensively on organizational learning (and failures to learn).  His research has been published in the journals Science, Environmental Science and Technology, and The American Economic Review.
In the News
March 16, 2020
You don't have to remind David Levine, UC Berkeley professor of business administration, to carry hand sanitizer and wash his hands thoroughly with soap. But why do many of us — from children to adults — lack these habits, even in a pandemic?