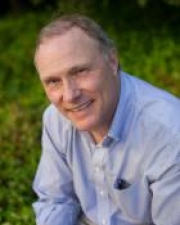 Research Expertise and Interest
education
,
immigration
,
unemployment
,
inequality
,
race and gender
,
program evaluation
Research Description
David Card conducts empirical research on a wide range of topics, including immigration, unemployment, gender and race differences, and inequality. He is a fellow of the American Academy of Arts and Sciences, the American Academy of Political and Social Science, the Econometric Society and the Society of Labor Economics, and a previous recipient of the John Bates Clark Prize, the Frisch Medal, the IZA Prize in Labor Economics, and the BBVA Frontiers of Knowledge Award.
In the News
March 18, 2021
Extensive research led by UC Berkeley economists and alumni has found that significant increases in the minimum wage have little, if any, impact on employers' hiring decisions. In fact, the researchers say, a higher minimum wage can produce benefits not just for workers, but for their employers, their communities and the entire economy.
February 25, 2020
In an era of financial insecurity and cultural tension, a dystopian vision of university education has gained traction in the United States: The cost of public higher education is too high, critics say, and when student debt and job insecurity are factored in, the benefits are too few. But for UC Berkeley economist David Card, that critique ignores a mass of positive data. While profound challenges confront American higher education, he says, universities still bring enormous economic benefits to individual students and to the nation.
October 19, 2016
If anything can save the country from its current political dysfunction, it is "good, policy-oriented research," Christina Romer, a UC Berkeley economist and former chair of the White House Council of Economic Advisers.