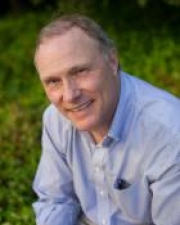 David Card
Title
Professor of Economics
Research Expertise and Interest
education
,
immigration
,
unemployment
,
inequality
,
race and gender
,
program evaluation
Research Description
David Card conducts empirical research on a wide range of topics, including immigration, unemployment, gender and race differences, and inequality. He is a fellow of the American Academy of Arts and Sciences, the American Academy of Political and Social Science, the Econometric Society and the Society of Labor Economics, and a previous recipient of the John Bates Clark Prize, the Frisch Medal, the IZA Prize in Labor Economics, and the BBVA Frontiers of Knowledge Award.
In the News
October 19, 2016
If anything can save the country from its current political dysfunction, it is "good, policy-oriented research," Christina Romer, a UC Berkeley economist and former chair of the White House Council of Economic Advisers.