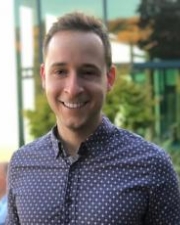 David Broockman
Title
Associate Professor
Department
Dept of Political Science
Research Expertise and Interest
political representation
,
elections
In the News
June 22, 2022
The premise is simple, and it seems like common sense: If Republicans and Democrats could come together for good faith dialogue, the conversations would reduce tensions and ease the corrosive polarization that threatens U.S. democracy. But a new study co-authored by UC Berkeley political scientist David Broockman found that brief, cross-partisan conversations about sensitive political topics have scant power to narrow divisions. Conversation about neutral topics can create some goodwill, the authors found, but even there, the effect doesn't last.
April 7, 2022
Staunchly conservative Fox News viewers who spent a month tuning in to CNN instead reported a broad shift in their political opinions — until they returned to watching Fox, according to new research co-authored at UC Berkeley.
June 26, 2020
The nation is locked in a state of polarization unprecedented in the past half-century, with deep, volatile divisions around issues of politics, race, religion and the environment. These issues can split families, break friendships and create enormous stress in communities — and yet, having a constructive discussion about the disagreements often seems impossible.