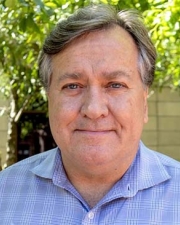 Research Expertise and Interest
Research Description
David Barstow, a former senior writer at The New York Times and the first reporter to ever win four Pulitzer Prizes, is the head of investigative reporting at the UC Berkeley Graduate School of Journalism. Named the Reva and David Logan Distinguished Chair in Investigative Journalism in July 2019, Barstow joined The Times in 1999 and he has been a member of the paper's Investigative unit since 2002. He is the recipient of three Polk Awards, the Goldsmith Prize, the Alfred I. duPont Silver Baton, the Barlett and Steele Gold Medal, a Loeb Award, the Sidney Hillman Award, the Daniel Pearl Award for Investigative Reporting, two Sigma Delta Chi awards for distinguished service, the Peabody Award, the Investigative Reporters and Editors Award, the Mirror Award, an Overseas Press Club Citation, two Society of American Business Editors and Writers awards, and the Gold Keyboard.
Before joining The Times, he reported for The St. Petersburg Times (now the Tampa Bay Times) in Florida, where he was a finalist for three Pulitzers. Before that, he was a reporter at The Times-Union in Rochester, N.Y., and The Green Bay Press-Gazette in Wisconsin. Barstow is a native of Concord, Mass., and a graduate of Northwestern University, which honored him with a Distinguished Alumni Award in 2010. He was inducted into the Hall of Achievement at the university's Medill School of Journalism in 2015.
In the News
October 12, 2022
A collaboration between Reveal from The Center for Investigative Reporting, Mother Jones, the UC Berkeley Human Rights Center, and Berkeley Journalism's Investigative Reporting Program have published a two-part investigation showing a disturbing landscape of birth control disinformation that actively targets women searching for functional contraception options in the United States.
February 23, 2022
Berkeley Law's Human Rights Center(opens in a new tab) has exposed war crimes, atrocities, and other international law violations around the globe for nearly 30 years. A new project that's just been released instead scrutinizes a domestic issue: the legal, scientific, and medical campaign to curtail reproductive rights, as part of a collaboration with the Investigative Reporting Program at the UC Berkeley Graduate School of Journalism.