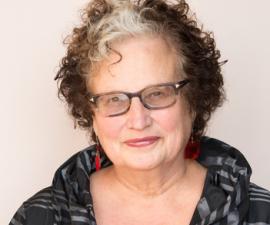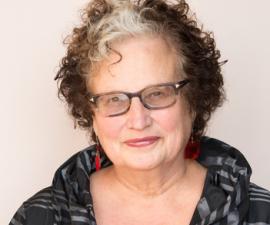 Research Expertise and Interest
18th through 20th century French and American art, visual and material culture
Research Description
Goldman Distinguished Professor in the Arts and Humanities, Darcy Grimaldo Grigsby specializes in 18th- through early 20th-century French and American art and visual and material culture, particularly in relation to the politics of race and colonialism. Grigsby writes on painting, sculpture, photography and engineering as well as the relationships among reproductive media and new technologies from the 18th to the early 20th centuries.
Grigsby is the author of Extremities. Painting Empire in Post-Revolutionary France (2002); Colossal. Engineering the Suez Canal, Statue of Liberty, Eiffel Tower and Panama Canal. Transcontinental Ambition in France and the United States in the Long Nineteenth Century (2012); and Enduring Truths. Sojourner's Shadows and Substance(University of Chicago Press, 2015). Her current book-in-progress, Creole Looking. Portraying France's Foreign Relations in the Nineteenth Century, examines France's relationship to the Caribbean and Americas. She is also curating Sojourner Truth, Photography and the Fight Against Slavery, an exhibition of her collection of civil war photographs given to the Berkeley Art Museum (July 27-October 23, 2016).
Grigsby is the recipient of numerous fellowships and awards, including the Clark Prize for Excellence in Arts Writing (2018), two Andrew W. Mellon New Directions Fellowships (2002 and 2008), a grant from the Graham Foundation for Advanced Studies in the Fine Arts (2005), a History of Art Undergraduate Association Award for Outstanding Contribution to Art Historical Education, 2003 and The Distinguished Teaching Award, UC Berkeley (2012). Her seminars have included Creole; Daumier, Medium, Caricature and Politics; Photography, Archaeology and Mayan Ruins: the Frenchman Désiré Charnay in Mexico; A Race Workship; Debating Degas; Sojourner Truth and Civil War Photography; Visualizing Labor in 19th-century France; Photography and Empire; France's Orientalisms; Monuments and Ruins; The Politics of Desire: Delacroix and Ingres; Jacques-Louis David and the French Revolution; and Géricault and the Body Politic. Undergraduate lecture courses include Art and Colonialism, Histories of Photography, Art and of Revolution, the Spectacle of Modernity and the Introductory Survey.