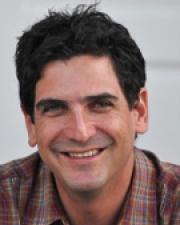 Daniel Kasen
Title
Associate Professor
Research Expertise and Interest
astrophysics
,
nuclear physics
In the News
December 12, 2019
Scientists are getting better at modeling the complex tangle of physics properties at play in one of the most powerful events in the known universe: the merger of two neutron stars.
March 26, 2018
Most exploding stars flare brightly and then slowly fade over weeks to months, but an unusual group of supernovas noticed only in the last 10 years flare up and disappear within days.
October 16, 2017
The first measurement of the merger of two neutron stars and its explosive aftermath.