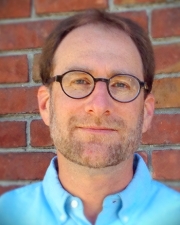 Dan Feldman
Title
Professor of Neurobiology
Department
Dept of Molecular & Cell Biology
Helen Wills Neuroscience Institute
Research Expertise and Interest
neurobiology
,
learning
,
neurophysiology
,
sensory biology
Research Description
How do neural circuits in the brain's cerebral cortex mediate sensation, memory, and higher functions, and how does this break down in neurological disease? My lab seeks to answer these questions by studying cortical function at the synaptic, circuit, and information processing levels. We study how cortical circuits process sensory information, adapt to experience, and store information during learning. We investigate the cellular and circuit mechanisms for brain plasticity, and the homeostatic mechanisms that maintain proper cortical function across age and experience. We study the micro-organization of sensory maps in the cortex to reveal principles of information processing and circuit design. We apply this understanding of normal brain function to develop new insights into neurological disorders, including autism.
In the News
January 21, 2019
A detailed study of four mouse models of autism challenges the most common assumption about what goes wrong in brain circuits to cause disease symptoms.
September 30, 2014
The National Institutes of Health today announced its first research grants through President Barack Obama's BRAIN Initiative, including three awards to the University of California, Berkeley, totaling nearly $7.2 million over three years.