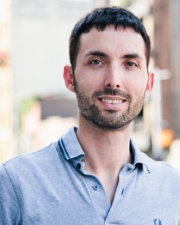 Damon Young
Title
Associate Professor
Department
Dept of Film and Media
Dept of French
Research Expertise and Interest
film theory
,
digital media
,
global art cinema
,
gender and sexuality studies
,
critical theory
Research Description
Damon Young is an associate professor in the departments of French and Film & Media, and affiliated faculty in the Program in Critical Theory, the Designated Emphasis in Women, Gender and Sexuality, and the Berkeley Center for New Media. He teaches courses on digital media and film theory; global art cinema; and sexuality and queer studies. His first book, Making Sex Public and Other Cinematic Fantasies (Duke University Press, 2018) explores how fears and fantasies about women's and queer sexualities—as figures for social emancipation or social collapse–shaped French and US cinema since the mid-1950s. It also considers the way cinema produces a new model of the private self as it challenges the novel's dominance in the twentieth century.
That latter idea is the basis for his current book project, "After the Private Self," which explores the media and technological grounds of the moden and postmodern self, from Rousseau's Confessions to the networked subjectivities of online media.