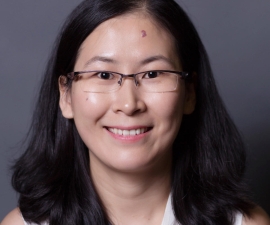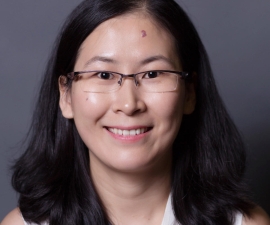 Research Expertise and Interest
resilience, risk, culture, teacher wellness, school climate, school violence and school climate, children and adolescents, mental health
Research Description
Dr. Yang's research interests focus on understanding how school members interact with their ecological contexts to find their resilience individually and collectively when facing risks and adversities, such as bullying, teacher-targeted violence, and mental health challenges. Three central questions focused in her research agenda are: (1) how to assess and counterbalance the risks and adversities experienced by vulnerable school members as individuals, and as groups; (2) how to leverage promotive and protective factors in school and community-based interventions to alleviate the negative impacts of risks and adversities among individuals and groups in schools; and (3) how do diverse socio-cultural and demographic backgrounds of individuals and groups generate or shape risks and resilience in different ways? Grounded in the socio-ecological framework, Dr. Yang has been conducting research examining the interactive and multilevel influences of risk and resilience processes (i.e., school climate, social-emotional learning, school-wide practice, and culture norms) on human development and school organizational outcomes across individual and school levels and different school stakeholders' perspectives. She has also used cross-cultural and multi-cultural comparison approaches to explore both culturally specific and universal patterns of risk and resilience processes among diverse school populations.
Dr. Yang received her Ph.D. in Education with a specialization in School Psychology from the University of Delaware, MSc in Research Methods in Psychology from the University of Bristol in England, and B.S. in Chemistry with a teaching credential from the Central China Normal University in China. Dr. Yang was an assistant professor in the Department of Counseling, Clinical, and School Psychology at UC Santa Barbara between 2016-2019. Prior to joining the faculty at the University of California, she worked as a school psychologist in the district-wide Multicultural Assessment and Consultation Team in northern Colorado.
Dr. Yang's scholarship has contributed to the fields of school psychology (e.g., School Psychology Review, School Psychology, and Journal of School Psychology), developmental psychology (e.g., Child Development, Journal of Youth and Adolescence), educational psychology (e.g., British Journal of Educational Psychology), international psychology (e.g., International Journal of School & Educational Psychology, School Psychology International), and the interdisciplinary field of school violence (e.g., Aggressive Behavior and Journal of Interpersonal Violence). Across the above fields, she has published over 50 scholarly works and given more than 60 presentations at national and international conferences. 
Dr. Yang's research has been recognized and/or supported by the 2021 Outstanding Early Career Psychologist Award from the American Psychological Association Division 52: International Psychology, the Society of Hellman Fellows (Hellman Fellowship in 2021), the National Academy of Education/Spencer Foundation (Postdoctoral Fellowship in 2020), the Society of the Study of School Psychology (Early Career Research Award in 2019 and Early Career Scholar in 2017),  the 2019 Early Career Award for Distinguished Scholarly Contributions to Bullying Abuse Prevention from the Alberti Center for Bullying Abuse Prevention, and the 2016 Outstanding Dissertation Award from the American Psychological Association Division 16: School Psychology.
Dr. Yang is currently serving as the School Psychology Review Editorial Fellow and also serving on the editorial boards of the School Psychology Review, School Psychology (Quarterly), and  Journal of School Psychology.