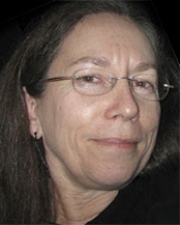 Christine Wildsoet
Title
Professor of Optometry and Vision Science
Research Expertise and Interest
optometry
,
vision science
,
myopia
,
refractive errors
,
accommodation
,
aberrations
,
eye growth
,
ocular therapeutics
,
optical myopia control
,
pharmacological myopia control
,
ocular tissue engineering
,
ocular stem cells
Research Description
My work mainly concerns refractive development and myopia (short-sightedness). My research involves cell and tissue culture as well as animal models and humans and is directed towards:
Understanding the mechanisms underlying eye growth (scleral) regulation including the role of intraocular pressure and myopia.
Developing myopia control strategies, using optical, pharmacological and tissue engineering approaches.
I also am interested more generally in ocular therapeutic and public health aspects of ocular disease.