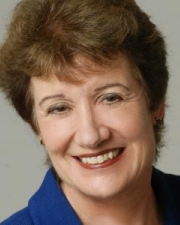 Christina Maslach
Title
Professor of the Graduate School
Research Expertise and Interest
health psychology
,
individuation
,
burnout and job stress
Research Description
Christina Maslach received her A.B., magna cum laude, in Social Relations from Harvard-Radcliffe College in 1967, and her Ph.D. in Psychology from Stanford University in 1971. She has conducted research in a number of areas within social and health psychology. She served for nine years as the Vice Provost for Undergraduate Education. Currently, she is serving as Chair of the Faculty Academic Senate. She is best known as one of the pioneering researchers on job burnout, and the author of the Maslach Burnout Inventory (MBI), the most widely used research measure in the burnout field. Her books on this topic include Burnout: The Cost of Caring; the co-edited volume, Professional Burnout: Recent Developments in Theory and Research (with Wilmar Schaufeli); and three books with Michael Leiter: The Truth About Burnout; Preventing Burnout and Building Engagement: A Complete Program for Organizational Renewal; and Banishing Burnout: Six Strategies for Improving Your Relationship with Work. These latter publications are based on Professor Maslach's work as a consultant with various organizations on issues of job burnout. Recent articles include: Maslach, C., Leiter, M. P., & Jackson, S. E. (2012). "Making a significant difference with burnout interventions: Researcher and practitioner collaboration." Journal of Organizational Behavior, 33, 296-300; Maslach, C., & Leiter, M. P. (2008). "Early predictors of job burnout and engagement." Journal of Applied Psychology, 93, 498-512.
In the News
January 22, 2020
Christina Maslach, a UC Berkeley psychology professor emerita, has been honored with this year's National Academy of Sciences Award for Scientific Reviewing for her pioneering research on job burnout and worker wellbeing.