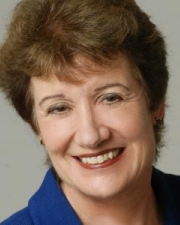 Christina Maslach
Title
Professor of the Graduate School
Research Expertise and Interest
burnout and job stress
,
health psychology
,
individuation
Research Description
Christina Maslach is the pioneer of research on the definition, predictors and measurement of job burnout.  This work is the basis for the 2019 decision by the World Health Organization (WHO), to include burnout as an occupational phenomenon, with health consequences, in the ICD-11.  She created the Maslach Burnout Inventory (MBI), the most widely used instrument for measuring burnout, and has written numerous articles and books, including Burnout: The Cost of Caring, and The Truth About Burnout.  Several of her articles have received awards for their significance and high impact, including her longitudinal research on early burnout predictors, which was honored in 2012 as one of the 50 most outstanding articles published by the top 300 management journals in the world.  Recently, she received the 2017 Application of Personality and Social Psychology Award, as well as several lifetime career achievement awards.  In 2020, she received the award for Scientific Reviewing, for her work on burnout, from the National Academy of Sciences.
In the News
September 3, 2020
With workplaces disrupted by the pandemic, it's the perfect opportunity to rethink work cultures.
January 22, 2020
Christina Maslach, a UC Berkeley psychology professor emerita, has been honored with this year's National Academy of Sciences Award for Scientific Reviewing for her pioneering research on job burnout and worker wellbeing.