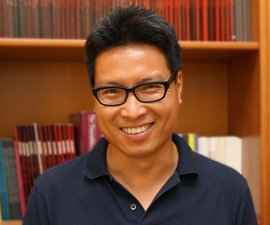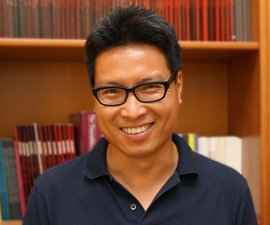 Research Expertise and Interest
German literature and thought, European literature and thought, Chinese intellectual history, Comparative study of Europe and China, Law and Literature
Research Description
Chenxi Tang is a professor in the Department of German.  In his early research, Tang was interested in the roles played by German literature and thought in the self-understanding and self-positioning of Europe in the world. His dissertation Writing World History: The Emergence of Modern Global Consciousness in the Late Eighteenth Century (Columbia University 2000) and monograph The Geographic Imagination of Modernity: Geography, Literature and Philosophy in German Romanticism (Stanford UP 2008) study the ways in which Europe created a temporal-spatial framework for itself in the classical-romantic period of German literature and philosophy.
His recent book Imagining World Order: Literature and International Law in Early Modern Europe, 1500-1800 (Cornell UP 2018) expands the scale of analysis from German to European, examining the imaginative work performed by literature in establishing an international world order in early modern Europe.
His current research revolves around comparative studies of Europe and China, focusing on the European and Chinese visions of world order across time. As the first part of this research project, a book manuscript entitled "Two Worlds: Idea of Europe v. Idea of China Across Time" is in the making.  
Professor Tang studied comparative literature, German literature, and philosophy at Peking University, Ludwig-Maximilians-Universität Munich (MA 1993), and Columbia University (PhD 2000). He taught at the University of Chicago before joining the Berkeley faculty in 2007. He is a recipient of numerous awards, including Alexander von Humboldt Research Fellowship, UC President's Faculty Research Fellowship, two Mellon Foundation Research Grants, and Research Fellowship at the Hamburg Institute for Advanced Studies.