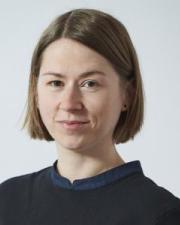 Celeste Kidd
Title
Assistant Professor
Research Expertise and Interest
attention
,
curiosity
,
learning
,
computational modeling
,
cognitive development
,
machine learning
,
belief formation
Research Description
The Kidd Lab studies the processes involved in knowledge acquisition, especially in young children, using a combination of computational and behavioral methods.
We draw inspiration from classic learning theories in education and psychology, like those by Jean Piaget, Maria Montessori, and Lev Vygotsky. We build computational models inspired by these classic theories that allow us to make specific predictions and generate testable competing hypotheses about learning dynamics (for example, the relationship between the learning context and learning outcomes).
We also design behavioral experiments to empirically differentiate between competing learning theories. Our experiments measure how learners attend and explore throughout the process of learning. Different experiments measure how humans look, explore, and play, starting in infancy and continuing throughout childhood. We use eye-trackers to measure visual fixations to screens during passive viewing, and touchscreens to study touch-based exploration in kid-friendly apps, in addition to studying more traditional play behaviors.
Our results are quantitative theories about how data interacts with learners' growing knowledge. These formal theories can function as the "back-end" for learning technologies, in addition to informing parenting, educational, and clinical practices.
In the News
March 26, 2020
Many young adults are defying the 6-feet-apart social distancing rules. What causes certain people to stick to their beliefs and act with skepticism despite overwhelming contradictory evidence? Berkeley News asked Celeste Kidd, a UC Berkeley computational cognitive scientist who studies false beliefs, curiosity and learning.
May 23, 2019
If you think you know the farm animal most closely related to T-Rex, or the American president who inspired the creation of blueberry jelly beans — but aren't quite sure — you're more likely to bone up on the chicken-dinosaur connection or Ronald Reagan's predilection for glazed, gel-filled candies.