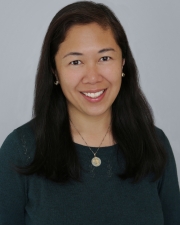 Research Expertise and Interest
Asian American history
,
Filipino American studies
,
race and gender
,
migration
,
nursing history
,
adoption studies
Research Description
Catherine Ceniza Choy is Professor of Ethnic Studies. Her scholarly specialties include Asian American history, Filipino American studies, race, gender, and migration, nursing history, and adoption studies. She is a core faculty member of the Center for Southeast Asia Studies and an affiliated faculty member of the Berkeley Interdisciplinary Migration Initiative, Institute of International Studies, and the Center for Race and Gender. She is the author of the book Empire of Care: Nursing and Migration in Filipino American History (Duke University Press, 2003), which explored how and why the Philippines became the world's leading exporter of nurses to the United States. Empire of Care received the 2003 American Journal of Nursing History and Public Policy Book Award and the 2005 Association for Asian American Studies History Book Award. It is part of the Social Science Research Council's #coronavirussyllabus under the heading "Public Health and Inequality." In 2020, Catherine has been interviewed, quoted, and/or had her research on the history of Filipino nurse migration cited in over two dozen media outlets, including stories in The Atlantic, Los Angeles Times, New York Times, and ProPublica, on the role of Filipino health workers in the COVID-19 pandemic.
Catherine's second book, Global Families: A History of Asian International Adoption in America (2013), unearths the little-known historical origins of Asian international adoption in the United States beginning with the post-World War II presence of the U.S. military in Asia. In the last fifty years, transnational adoption—specifically, the adoption of Asian children—has exploded in popularity as an alternative path to family making. In a Choice book review, historian Karen Dubinsky writes, "Her book's strength is in the stories themselves, which Choy narrates with skill and sympathy. . . . A useful corrective to one-dimensional, romantic portraits of adoption that saturate popular culture today. Summing Up: Highly recommended. All levels/libraries."
Catherine is the co-editor with Judy Tzu-Chun Wu of the anthology Gendering the Trans-Pacific World (Brill, 2017), which is the inaugural volume of their Brill book series. The series explores the gendered nature of the Pacific World by focusing on three phenomena: diaspora, empire, and race. The latest volume is a reprinting of Doreen G. Fernandez's Tikim: Essays on Philippine Food and Culture (2019) with a new editor's preface by Catherine and a new foreword by chef Aileen Suzara.
In the News
November 4, 2020
UC Berkeley scholars awoke Wednesday, Nov. 4 to signs of a deeply divided U.S. electorate, and no blue wave on the horizon. Despite a surge in early voting, ballots were still being counted in several battleground states. As of noon that day, the race between President Donald Trump and his Democratic challenger Joe Biden remained too close to call. 
April 9, 2020
Violent hate crimes against Asian Americans have surged across the United States recently due to xenophobic perceptions that all Asian people are carriers of COVID-19. But some forms of harassment have been directed specifically at the Asian physicians and nurses risking their own health and safety to battle the spread of the virus in hospitals across the country.