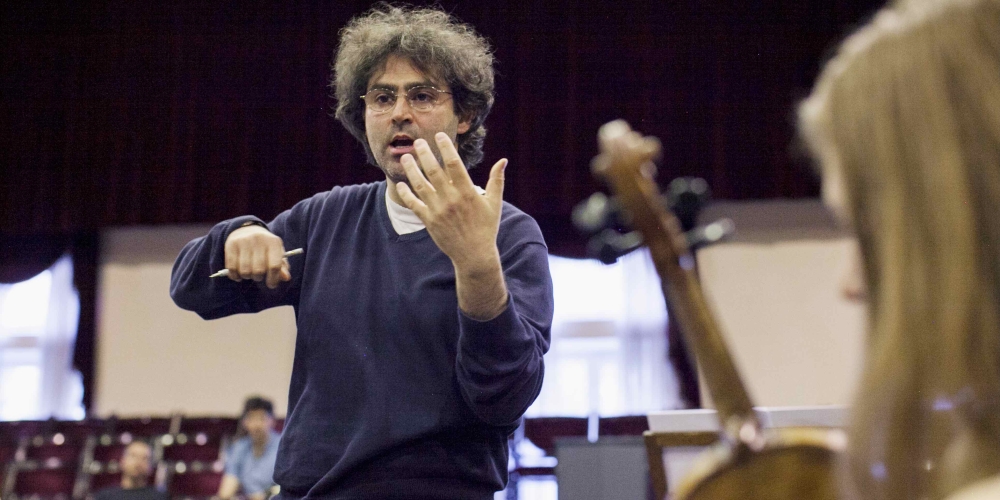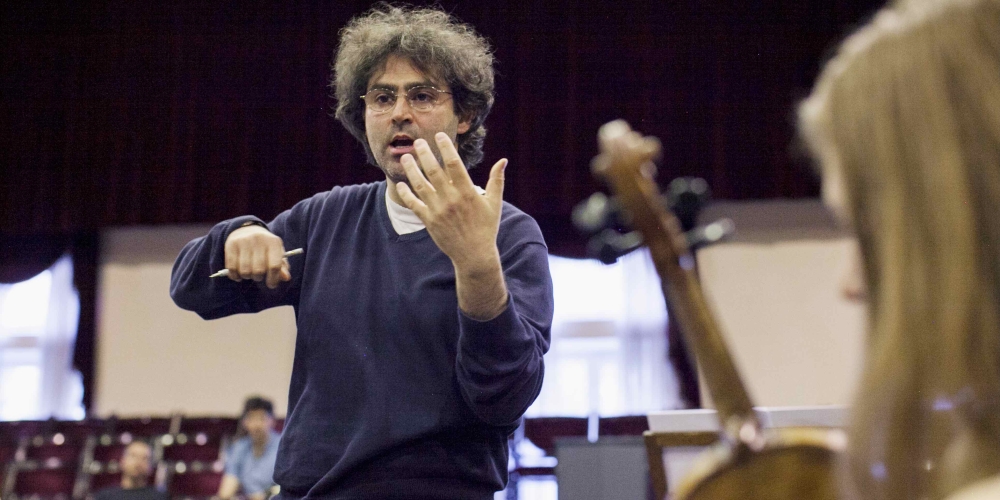 Research Expertise and Interest
mathematical representation of musical and acoustic signals, music composition
Research Description
Carmine-Emanuele Cella is an internationally acclaimed composer with advanced studies in mathematics. For many years he has worked on the poetical relationships between the structured world of mathematics and the chaotic world of artistic expression, using music as a medium. His music is not based on melodies, chords or rhythms but is more about writing the sound itself. Each note and each musical figure are the components of a global sonic image, unified and physical, that reveals the tragic story of sounds.

He studied piano, computer music, composition, mathematics and philosophy, getting a PhD in composition at the Accademia S. Cecilia in Rome and a PhD in applied mathematics at Università di Bologna. From 2007, Carmine-Emanuele Cella started a collaboration with Ircam in Paris, where he has been both researcher and composer for many years. In 2008 he won the prestigious Petrassi prize for composition, from the President of the Italian Republic Giorgio Napolitano and, in 2013-2014, he has been member of Academie de France à Madrid (Casa de Velazquez). In 2015-2016 he has been a researcher in in applied mathematics at École Normale Supérieure de Paris, where he worked on machine creativity. In 2016 he won the prize Una Vita Nella Musica Giovani at Teatro La Fenice in Venice and he has been in residency at the American Academy in Rome, where he worked on his first opera premiered in June 2017 at the Kyiv National Opera.

His need for context-based music creation led him to the definition of what he calls musica hic et nunc (music here and now), a new paradigm where each performance becomes a unique epiphany that cannot be reproduced. This paradigm fostered a collaboration with the historic French ensemble Les percussions de Strasbourg, started in 2017 and culminated with the cycle of pieces called Les espaces physiques. In this cycle, the percussion instruments are augmented with innovative technology to create new context-based models of interaction between the instruments, the performers, the composer and the public.

Since January 2019, Carmine is a professor in music and technology at the University of California at Berkeley, where he is also lead researcher at the Center for New Music and Audio Technology (CNMAT). Since 2020, Carmine is also professor of computer music at Conservatorio G. Rossini in Pesaro. In 2022 he has been the recipient of the prestigious Traiettorie music prize for composition, with the following motivation: "for his researches in the field of Artificial Intelligence applied to musical creation, augmented reality, the definition of mathematical models for the representation of sound through deep learning techniques and machine learning methods for computer-assisted orchestration."