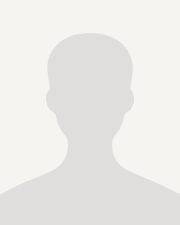 Cameron Anderson
Title
Professor of Business
Research Expertise and Interest
emotion
,
power and politics
,
negotiation and conflict resolution
,
groups and teams
In the News
July 1, 2021
Going to work used to be so simple. Across a span of decades, in organizations large and small, American white-collar workers by the millions would wake up in the morning and get to the office by 8 or 9. They would leave at 5 or 6, perhaps later if they were on deadline with an important project. It was like clockwork. Suddenly, however, that model seems outdated, if not archaic. In a series of interviews, Berkeley scholars who study work and management say that as the COVID-19 pandemic eases, American executives and office workers are emerging into a new and unfamiliar world that may have broad benefits for both.
August 31, 2020
The evidence is in: Nice guys and gals don't finish last, and being a selfish jerk doesn't get you ahead. That's the clear conclusion from research that tracked disagreeable people—those with selfish, combative, manipulative personalities—from college or graduate school to where they landed in their careers about 14 years later.
August 13, 2012
The lure of social status promotes overconfidence, explains Haas School Associate Professor Cameron Anderson. He co-authored a new study, "A Status-Enhancement Account of Overconfidence," with Sebastien Brion, assistant professor of managing people in organizations, IESE Business School, University of Navarra, Haas School colleagues Don Moore, associate professor of management, and Jessica A. Kennedy, now a post-doctoral fellow at the Wharton School of Business.