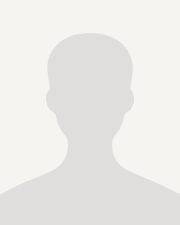 C. Greig Crysler
Title
Professor of Architecture, Program Director, Arcus Endowment
Research Expertise and Interest
architecture
,
geopolitics of architectural discourse
,
globalization and social production of the built environment
,
architecture and identity
Research Description
Professor Crysler's research interests include the geopolitics of architectural discourse since 1960; globalization and the social production of the built environment; and the relationship between architecture and identity. He has extensive experience in professional practice in Canada and the UK, and is the recipient of project grants from the Canada Council, the Graham Foundation, Chicago, and the Townsend Center for the Humanities at UC Berkeley. He has also received fellowships from the State University of New York at Binghamtom and the Social Sciences Research Council of Canada. He is the founder of a/r/c, an interdisciplinary journal of architectural theory and criticism based in Toronto, Canada, which he edited from 1990-95.