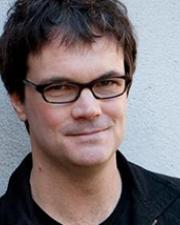 Bryan Wagner
Title
Associate Professor of English
Research Expertise and Interest
critical theory
,
African American literature
,
historiography
Research Description
Bryan Wagner is Associate Professor in the English Department at the University of California, Berkeley. He received a PhD in English from the University of Virginia before coming to Berkeley in 2002. His research focuses on African American expression in the context of slavery and its aftermath, and he has secondary interests in legal history, urban studies, and popular music. He has published Disturbing the Peace: Black Culture and the Police Power after Slavery (Harvard UP, 2009) and The Tar Baby: A Global History (Princeton UP, 2017). A book on The Wild Tchoupitoulas—a landmark 1976 album of processional call-and-response music arranged as electric funk—is forthcoming in the 33 1/3 Series from Bloomsbury. Other work includes a collaborative digital cartographic archive, Louisiana Slave Conspiracies, and a critical edition, Bras-Coupé: The Fugitive Slave Who Fought the Law, Ruled the Swamp, Danced the Bamboula, Invented Jazz, and Died for Love.
In the News
December 13, 2017
The National Endowment for the Humanities today announced $12.8 million in financial support for humanities research across the country.
December 20, 2011
Computer science graduate student Aditi Muralidharan has developed a sophisticated text-analyzing tool that could speed literary searches for humanities scholars and other researchers.