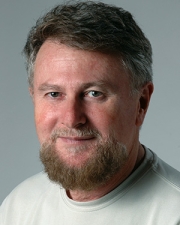 Boris Rubinsky
Title
Professor of the Graduate School
Department
Dept of Bioengineering
Dept of Mechanical Engineering
Research Expertise and Interest
medical imaging
,
biotechnology
,
biomedical engineering
,
low temperature biology
,
micro and nano bionic technologies
,
electrical impedance tomography
,
bio-electronics
,
biomedical devices biomedical numerical analysis
,
bio-heat and mass transfer
,
electroporation light imaging
Research Description
Rubinsky's special research interests include: heat and mass transfer in biomedical engineering and biotechnology in particular low temperature biology, bio-electronics and biomedical devices in particular micro and nano bionic technologies and electroporation, medical imaging in particular electrical impedance tomography and light imaging, biomedical numerical analysis in particular genetic and evolutionary algorithms and fractal techniques.
In the News
August 7, 2020
A new research center funded by the National Science Foundation aims to advance methods for storing and preserving biological cells and tissues, work that could benefit biomedical research and dramatically expand organ transplant networks.
April 19, 2019
From prosthetics and implants to dental crowns and hearing aids, 3D printers are being used to manufacture a whole host of customized medical devices for patients in need. So, why not organs, too?
May 14, 2013
New technology developed at the University of California, Berkeley, is using wireless signals to provide real-time, non-invasive diagnoses of brain swelling or bleeding.