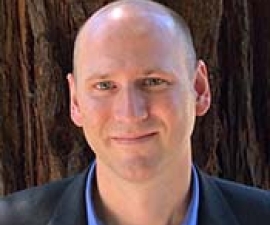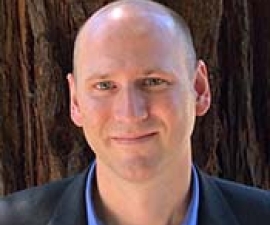 Research Expertise and Interest
archaeology, Near Eastern archaeology, Middle East, Arid Environments, anthropology, Heritage, tourism, and Museum Studies
Research Description
Benjamin W. Porter is an Associate Professor of Middle Eastern Archaeology in the University of California, Berkeley's Department of Middle Eastern Languages and Cultures. An archaeologist and anthropologist, Porter studies the Bronze and Iron Age societies of the Middle East and Mediterranean. He is currently writing a book synthesizing the history and archaeology of the first-millennium BCE Levant that is under contract with Cambridge University Press. Porter conducts field archaeological research in Jordan at the Iron Age capital settlements of Dhiban and Busayra. A full list of Porter's publications can be read at https://orcid.org/0000-0002-7530-6499.
Porter is also a museum anthropologist with many years of curation, collections management, and museum leadership experience. He is currently Curator of Middle Eastern Archaeology at the Phoebe A. Hearst Museum of Anthropology where he served as the Museum's director from 2015 to 2019. He co-directs a museum collections project at the Museum that is researching evidence from Peter B. Cornwall's 1941 expedition to Bahrain and Eastern Saudi Arabia.
Porter's research and museum projects have been funded by the National Science Foundation, the National Endowment for the Humanities, the American Philosophical Society, the Grammy Museum Foundation, the Max Van Berchem Foundation, the Koret Foundation, the Hearst Foundations, the Warren G. Hellman Fellows Fund, and the Louis J. Kolb Society of Fellows at the University of Pennsylvania. From 2011 to 2021, he was a founding board member of the Institute for Field Research (www.ifrglobal.org), a non-profit organization that supports excellence in archaeological field school training.
SELECTED PUBLICATIONS
Porter, Benjamin (In press) "The climate crisis, cultural heritage, and the future of archaeology in the Middle East." In Archaeological Ethics in Practice. Annual Review of the American Schools of Overseas Research. S. Lepinski and S. Costello, eds. (Preprint). 
Farahani, Alan, Melissa Kutner, Danielle Steen Fatkin, and Benjamin Porter (in press) "High resolution spatial analysis of archaeobotanical remains from a kitchen context in Imperial Late Antique (ca. 600 CE) Dhiban, Central Jordan." Journal of Field Archaeology.
Farahani, Alan, Melanie J. Miller, Benjamin Porter, Todd Dawson, and Bruce Routledge (2023) "Stable Isotopes of Archaeological and Modern Semi-Terrestrial Crabs (Potamon potamios) Provide Paleoecological Insights into Brachyuran Ecology and Human Resource Acquisition in Late Holocene Jordan." Quaternary International (Link)
Lercari, Nicola, Willeke Wendrich, Benjamin Porter, Margie Burton, and Thomas E. Levy (2022). Preserving Cultural Heritage in the Digital Age: Sending out an S.O.S. Sheffield: Equinox Press.
Jacobs, Jordan and Benjamin W. Porter (2021) "Repatriation in university museum collections: Case studies from the Phoebe A. Hearst Museum of Anthropology" International Journal of Cultural Property 28(4): 531-550. (Link)
Porter, Benjamin and Alexis Boutin (2014) Remembering the Dead in the Ancient Near East: Recent Contributions from Bioarchaeology and Mortuary Archaeology. Boulder: University Press of Colorado.  
Porter, Benjamin (2016) "Assembling the Iron Age Levant: The Archaeology of Communities, Polities, and Imperial Peripheries" Journal of Archaeological Research 24(4): 373-420. (Link)
Porter, Benjamin (2013) Complex Communities: The Archaeology of Early Iron Age West-Central Jordan. Tucson: University of Arizona Press. Winner of the 2014 G. Ernest Wright Publications Award from the American Society of Overseas Research.
Porter, Benjamin (2011) "Feeding the community: Objects, scarcity, and commensality in the early Iron Age Southern Levant" Journal of Mediterranean Archaeology 24(1): 27-54. (Link)