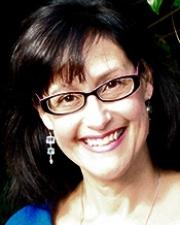 Research Expertise and Interest
nutrition
,
obesity
,
Food Insecurity
,
Perinatal Health
,
diabetes
Research Description
My research program focuses on the influence of contextual level effects on dietary intake, cardiometabolic risk factors and pregnancy outcomes, especially among vulnerable populations. Contextual level effects refer to the household food environment, namely household food insecurity, as well as the neighborhood or built environment measured as one's food, physical activity and social environment. The populations that I have focused on most in my research are pregnant women, children, and adults with diabetes. My research program include survey research, direct observation of neighborhood attributes, data collection using anthropometric, questionnaire and a number of dietary intake approaches.
In the News
June 25, 2021
A new paper in JAMA Network Open, written by Berkeley Public Health Professor of Community Health Sciences Barbara Laraia, PhD, MPH, RD, Anil Aswani, PhD, associate professor of industrial engineering and operations research at UC Berkeley, and Matt Olfat, PhD, of Citadel LLC, finds that SNAP (the Supplemental Nutrition Assistance Program, commonly known as food stamps) recipients who had more available time were able to prepare higher quality meals, which reduced sodium consumption for them and their families.