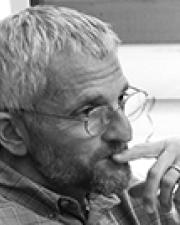 Research Expertise and Interest
public health
,
epidemiology
,
infectious diseases
,
COVID-19
Research Description
Arthur Reingold is a professor in the School of Public Health, and Division Head of Epidemiology.  His research interests include: vaccine preventable diseases in the U. S. and in low income settings;  emerging and re-emerging infections in the United States and globally; and prevention and control of respiratory infections, including influenza and COVID-19.
In the News
November 10, 2011
UC Berkeley-led researchers have found a dramatic one-third reduction in severe pneumonia diagnoses among children in homes with smoke-reducing chimneys on their cookstoves. Reducing wood smoke could have a major impact on the burden of pneumonia, the leading cause of child mortality in the world, the researchers said. A separate pilot study also found a link between prenatal maternal exposure to woodsmoke and poorer performance in markers for IQ among school-aged children.
March 18, 2011
Medical historian Susan Reverby, who first revealed postwar U.S. government medical experiments on Guatemalan prisoners and mental patients, said the story "fits the trope of a grade-B horror move." But she warned a Berkeley audience that it's "too easy" to distance ourselves from those who conducted the research.