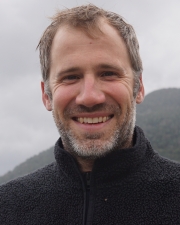 Arthur Middleton
Title
Assistant professor
Department
Dept of Environmental Science, Policy & Management
Research Expertise and Interest
wildlife
,
biodiversity
,
ecology
,
conservation
Research Description
Along with my research group I study the effects of environmental change on the behavioral, population, and community ecology of wide-ranging wildlife, with emphasis on the development of solutions to human-wildlife conflicts. We work closely with academic, agency, non-profit, and private partners to make sure we are asking the right questions and making the most useful research contributions we can. We also work with photographers, artists, writers, and other storytellers to communicate about science and conservation to the public. Our work is motivated by a global need for science and conservation solutions that promote ecological integrity and human well-being, especially in working landscapes.
In the News
January 12, 2021
Each year, thousands of migratory mule deer and pronghorn antelope journey northwest from their winter homes to their summer homes in the mountainous landscape near Grand Teton National Park. But to reach their destination, these ungulates must successfully navigate the more than 6,000 kilometers (3,728 miles) of fencing that crisscrosses the region. That's enough distance to span nearly twice the length of the U.S.-Mexico border.
June 14, 2019
Every spring, tens of thousands of elk follow a wave of green growth up onto the high plateaus in and around Yellowstone and Grand Teton national parks, where they spend the summer calving and fattening on fresh grass. And every fall, the massive herds migrate back down into the surrounding valleys and plains, where lower elevations provide respite from harsh winters. These migratory elk rely primarily on environmental cues, including a retreating snowline and the greening grasses of spring, to decide when to make these yearly journeys, shows a new study led by University of California, Berkeley, researchers.