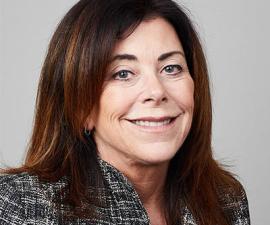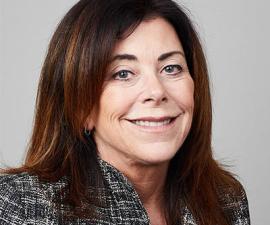 Research Expertise and Interest
education, literacy, reading development, children and technology, teacher professional development
Research Description
Anne E. Cunningham is Professor of Learning Sciences and Human Development.  Known for her research on literacy and development across the life span, from infancy to preschool to adolescence, she examines the cognitive and motivational processes underlying reading ability and the interplay of context, development, and literacy instruction. Cunningham has published over 100 peer reviewed journal articles; examples include "What Reading does for the Mind" in the American Educator;  "Starting Small: Building Preschool Teacher Knowledge that Supports Early Literacy Development" in Reading and Writing: An International Journal, and "Perceptions and Reality: What We Know About the Quality of Literacy Instruction." She is principal investigator on the U.S Department of Education IES grant Teacher Quality: The Role of Teacher Study Groups as a Model of Professional Development in Early Literacy for Preschool Teachers.   
Dr. Cunningham is a Fellow of the American Educational Research Association and American Psychological Association and a former preschool and elementary teacher.  Trained as a Developmental Psychologist (University of Michigan), Dr. Cunningham has been featured in The New York Times, The Wall Street Journal, PBS Science Friday, Women's Day and the Huffington Post.  She has served on Educational Advisory boards for Leapfrog, Sesame Street, YouTube Educational Channel, Scholastic and Houghton Mifflin Harcourt.    
She was a member of the landmark National Early Literacy Panel (NELP) (2009) initiated by the U.S. Department of Health & Human Services and the U.S. Department of Education to investigate the key factors from birth to Kindergarten that contribute children's successful reading ability in first grade and beyond. The National Early Literacy Panel report serves as the basis for curriculum and foundation decisions in schools across the country.
Her most book entitled Book Smart:  How to Support and Motivate Beginning Readers, co-authored with Jamie Zibulsky, Oxford University Press examines children's language and literacy development from ages 8, and delineates the strong cognitive and socio-emotional benefits in developing young children's avid reading.