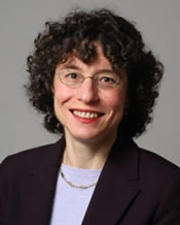 AnnaLee Saxenian
Title
Dean, School of Information
Research Expertise and Interest
innovation
,
information management
,
entrepreneurship
,
Silicon Valley
,
regional economic development
,
high skilled immigration
,
Asian development
Description
AnnaLee Saxenian is a Professor at the University of California at Berkeley with a joint appointment in the School of Information Management and Systems and the Department of City and Regional Planning. She is an internationally recognized expert on regional economies and the information technology sector. Her current research examines the contributions of skilled immigrants to Silicon Valley and their growing ties to regions in Asia. Her books include Silicon Valley's New Immigrant Entrepreneurs and Regional Advantage: Culture and Competition in Silicon Valley and Route 128. She has written extensively about entrepreneurs, innovation and regional development in Silicon Valley and elsewhere.
In the News
November 18, 2014
UC Berkeley's new Center for Long-Term CyberSecurity will map out what the cybersecurity problem will mean a few years down the road, and to stimulate interdisciplinary research efforts that will make a difference in resolving the threat.