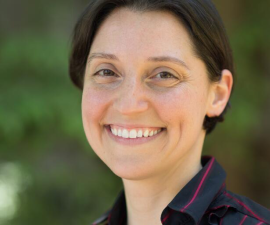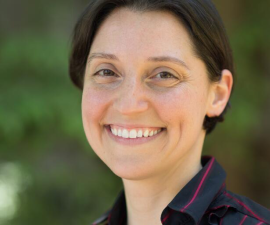 Research Expertise and Interest
aging, caregiving, long-term care, health policy, law, social services, LGBTQ+, climate change and aging
Research Description
Dr. Angela (Angie) Perone is an assistant professor at the School of Social Welfare and directs the Center for the Advanced Study of Aging Services. Dr. Perone is a licensed attorney and interdisciplinary scholar. She previously served as a civil rights attorney, Robert Wood Johnson Foundation health policy fellow in the United States Senate, and founding Executive Director of SAGE Metro Detroit. Her research focuses on equitable aging, with a particular lens on caregiving and health policy. Her work merges law, social science, and social services. Her current projects focus on long-term care, LGBTQ+ aging, and climate change and aging.
Dr. Perone's work has been funded by the Robert Wood Johnson Foundation, the Centers for Medicare and Medicaid Services, National Institutes of Health / National Institute on Aging, and the National Association of Social Workers Foundation, among others.
Dr. Perone earned her PhD in Social Work and Sociology from the University of Michigan. She also received her MSW, MA in Sociology, and graduate certificate in Science, Technology, and Society from the University of Michigan. Dr. Perone received a JD from the University of California, College of the Law San Francisco, and a BA from the University of Illinois. Dr. Perone also received a Certificate in Nonprofit Leadership from Boston College.