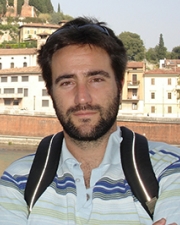 Andy Shanken
Department
American Studies Program
Dept of Architecture
Research Expertise and Interest
memory
,
visionary architecture
,
the unbuilt
,
paper architecture
,
heritage conservation
,
architectural representation
,
urban representation
,
diagrams
,
history of professions
,
historiography
,
world's fairs
,
expositions
,
California architecture
,
themed environments
Research Description
Andrew Shanken's current work focuses on memorials, architecture and consumer culture, and the language of architecture and urbanism. His first book, 194X, explores American architecture, planning, and consumer culture on the American home front. Into the Void Pacific is a history of the architecture of the 1939 world's fair in San Francisco, where modernist, Beaux-Arts, and regionalist architects made their peace on the 400 acre tabula rasa of Treasure Island. He is finishing The Everyday Life of Memorials (Zone Books, 2022), an inquiry into memorials as ordinary parts of urban life. He writes extensively on issues of memory and the built environment and is interested in the semantic history of architecture, as well as the history and theory of heritage, preservation, and patrimony. At Berkeley he teaches general surveys of architectural history and specialized courses in the above areas of interest, in both Architecture and American Studies. Trained as an art historian at Princeton University, Professor Shanken works at the intersection of art, architecture, and urban history, as well as in the historiographical and methodological traditions in architectural history.