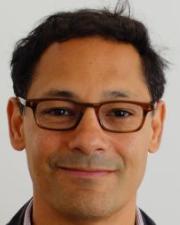 Andrew F. Jones
Department
Dept of East Asian Languages and Cultures
Research Expertise and Interest
east asian languages and cultures
,
Chinese popular music
,
sonic culture
,
media technology
,
modern Chinese fiction
,
children's literature
,
literary translation
Research Description
Andrew F. Jones received his Ph.D. from the UC Berkeley in 1997. His research interests include music, sound studies, and media technology, modern and contemporary fiction, children's literature, and the cultural history of the Republican period. He is the author of three books on music: Like a Knife: Ideology and Genre in Contemporary Chinese Popular Music, Yellow Music: Media Culture and Colonial Modernity in the Chinese Jazz Age, and Circuit Listening: Chinese Popular Music in the Global 1960s. He has also written Developmental Fairy Tales: Evolutionary Thinking and Modern Chinese Culture, and translated literary works by Yu Hua and Eileen Chang.