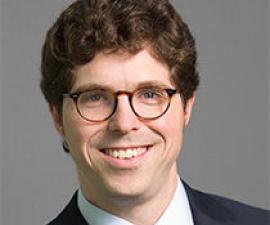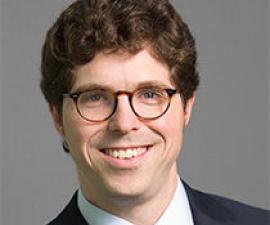 Research Expertise and Interest
civil procedure, conflict of laws, legal remedies
Research Description
Andrew Bradt is a scholar of civil procedure, conflict of laws, and remedies. His current research focuses on the adaptation of procedural and choice-of-law systems to large-scale multijurisdictional litigation, with a particular interest in federal multidistrict litigation. In 2019, he received Berkeley Law's Rutter Award for Teaching Distinction.  
Bradt's scholarship has been published in numerous law journals and has been cited by both courts and prominent legal treatises. Bradt is  a co-author, with Geoffrey C. Hazard, William A. Fletcher, and Stephen McG. Bundy, of Pleading and Procedure–Cases and Materials, 11th Edition (Foundation Press, 2015). In 2018, Bradt was appointed by the Counselor to the Chief Justice of the United States to the Supreme Court Fellows Program's Academic Advisory Board.
Immediately prior to joining the Berkeley Law faculty, Bradt was a Climenko Fellow and Lecturer on Law at Harvard Law School. Before entering academia, Bradt worked as a litigator in the Issues & Appeals Group at Jones Day in New York City, and at Ropes & Gray in Boston. He also served as a law clerk to the Honorable Robert A. Katzmann of the United States Court of Appeals for the Second Circuit and the Honorable Patti B. Saris of the United States District Court for the District of Massachusetts. He is a member of the state bars of Massachusetts and New York. Bradt graduated magna cum laude from Harvard Law School, where he received the Joseph H. Beale Prize for Conflict of Laws, and summa cum laude from Harvard College with a degree in Social Studies.