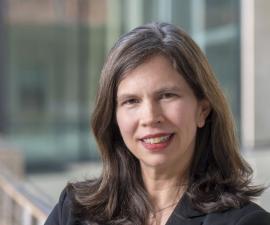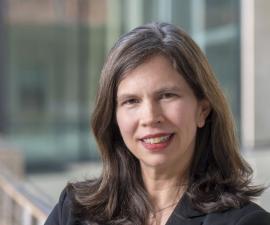 Research Expertise and Interest
forensic science, criminal procedure, criminal law, DNA, evidence law, criminal justice
Research Description
Andrea Roth joined the Berkeley Law faculty in 2011, after 3 years as a Grey Fellow at Stanford and 9 years as a trial and appellate public defender in Washington, D.C. Her research focuses on how pedigreed concepts of criminal procedure and evidentiary law work in an era of science-based prosecutions. Her recent articles and book chapters include "The Lost Right to Jury Trial in 'All' Criminal Prosecutions," (Duke L.J. 2022), "The Use of Algorithms in Criminal Adjudication," in The Cambridge Handbook on the Law of Algorithms (Barfield, ed., 2021); "Admissibility of DNA Evidence in Court," in Silent Witness (Erlich, Stover, & White, eds., Oxford Univ. Press 2020); "'Spit and Acquit': Prosecutors as Surveillance Entrepreneurs," 107 Cal. L. Rev. 405 (2019), and "Machine Testimony," 126 Yale L.J. 1972 (2017). She is also a co-author on a leading Evidence casebook (Sklansky & Roth) and a Scientific Evidence treatise (Imwinkelried, Moriarty, Roth, & Beety). In 2021, she was appointed chair of the Legal Resource Task Group of the National Institute of Standards and Technology's Organization of Scientific Area Committees and is one of several faculty co-directors of the Berkeley Center for Law and Technology. She is also an elected member of the American Law Institute.
In 2019 Roth was one of four recipients of the campus-wide Distinguished Teaching Award. In 2017, she received the campus-wide Prytanean Faculty Award, given to one pretenure woman faculty member. In 2016, she received the law school's Rutter Award for Teaching Excellence. She has also received teaching awards from Women of Berkeley Law and the Berkeley Criminal Law Journal.
Roth graduated in 1998 from Yale Law School, and holds undergraduate degrees in mathematics and political science from the University of New Mexico.
Education
B.S./B.A., University of New Mexico (1995) J.D., Yale Law School (1998)