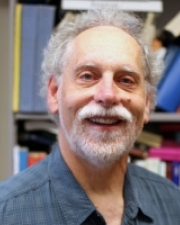 Andrea A. diSessa
Title
Professor of the Graduate School
Department
Berkeley School of Education
Research Expertise and Interest
education
,
cognition
,
conceptual development
,
science education
,
design of technology for education
,
computational literacies
Research Description
Evelyn Lois Corey Professor of Education Andrea diSessa is a member of the National Academy of Education. His research centers around conceptual and experiential knowledge in physics, and principles for designing flexible and comprehensible computer systems. He is the director of the Boxer Computer Environment Project, an integrated system that allows non-experts to perform a broad range of tasks, including programming. His current work focuses on (1) the development of the concept of force and (2) instruction and development of conceptual competence concerning patterns of change and control. He was a fellow at the Center for Advanced Study in the Behavioral Sciences in 1997-98 and 2007-08.