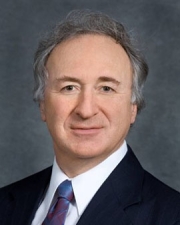 Anastasios Melis
Department
Dept of Plant and Microbial Biology
Research Expertise and Interest
photosynthesis
,
Metabolic Engineering
,
synthetic biology
,
bioenergy
Research Description
Anastasios Melis is a professor in the Department of Plan and Microbial Biology.  He is a Fellow of the American Association for the Advancement of Science, and the Editor-in-Chief of Planta.
Expertise of the Melis lab is in the field of photosynthesis. They work with land plants, microalgae, cyanobacteria, and non-oxygenic (anaerobic) photosynthetic bacteria. Their platform includes most aspects of photosynthesis, beginning with organism cultivation, the efficiency of light absorption and utilization, electron transport and biochemical energy generation, and chloroplast and cellular metabolism. Included are the biophysics and biochemistry of the process, the molecular biology and genetics of the organisms, as well as scale ups in the cultivation of the various organisms for product generation. The concept of Photosynthetic Biofuels, envisioned within the lab, entails the direct application of photosynthesis for the generation of fuels and chemicals, in a process where a single organism acts both as catalyst and processor, synthesizing and secreting ready to use product.
In the News
February 23, 2012
Next week's ARPA-E Summit will feature several Berkeley Lab-led projects, all aimed at dramatically improving how the U.S. produces and uses energy. Among them is an effort to produce transportation fuel from tobacco.