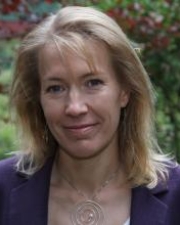 Allison Harvey
Title
Professor of Psychology
Research Expertise and Interest
sleep
,
insomnia
,
comorbidity
,
bipolar disorder
,
cognition and emotion
Research Description
Adult and adolescents with sleep disorders, insomnia, bipolar disorder, anxiety disorders, mood disorders; cognitive processes of thought (worry/rumination), attention, memory and reasoning; comorbidity; transdiagnostic approaches; cognitive therapy.
In the News
September 23, 2011
Catching z's can seem overrated when school is demanding, your body is young, and you're newly on your own. Students, researchers, and health care providers grapple with the whys and hows of sleep.