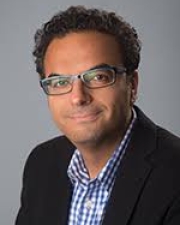 Ali Niknejad
Department
Division of Electrical Engineering/EECS
Research Expertise and Interest
analog integrated circuits
,
RF microwave circuits
,
biomedical CMOS sensors
,
communication systems
,
scientific computing
,
applied electromagnetics
,
mm-waves
,
THz
,
radar
,
mm-wave and microwave imaging
Research Description
Research in advanced integrated circuits for high frequency applications with focus on circuit design, device compact modeling, and applied electromagnetics.  Applications of microwave and mm-wave signals for biosensing and imaging.    New GHz and THz applications of electronic devices such as Gb/s communication, radar, biomedical sensors, and imaging.