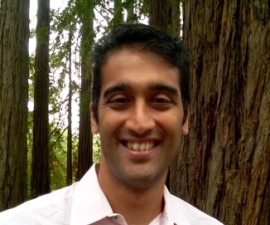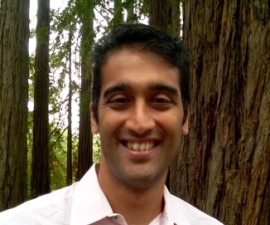 Research Expertise and Interest
medieval Italian literature, history of science, history of philosophy, Mediterranean studies, digital humanities
Research Description
Akash Kumar is a scholar of medieval Italian literature, with particular focus on the history of science and philosophy, Mediterranean studies, and digital humanities. His first book project, Dante's Elements: Translation and Natural Philosophy from Giacomo da Lentini to the Comedy, explores the confluence of scientific thought and the early lyric tradition that creates a vernacular intellectual identity vital to the writing of Dante's Commedia.
Current projects include a second book, tentatively titled Boundary Conditions: Chess and Cultural Crossings in Medieval and Renaissance Italy, which explores representations of the game of chess from the 13th to the 16th centuries as a interpretive lens with which to interrogate the crossing of boundaries of culture, language, class, and gender. As a founding member of the Cosmopolitan Italies Collective and a member of the executive committee of the Critical Race, Diasporas, and Migrations Caucus of the American Association of Italian Studies, Kumar has also been interested of late in thinking about migration, decolonizing Dante, and the global medieval.
In addition to a number of articles and book chapters, Kumar has also collaborated with Richard Lansing (Brandeis University) on the first complete English translation of the poetry of Giacomo da Lentini (University of Toronto Press, 2018)
In the area of digital humanities, he has served as a member of the editorial board of Digital Dante for a number of years, and has contributed to various aspects of the site. He is currently co-editing a cluster of essays on Dante and digital humanities with Elizabeth Coggeshall (FSU) for the journal Bibliotheca Dantesca.
Before joining the faculty at Berkeley, Kumar held positions at Columbia University, UC Santa Cruz, and Indiana University, Bloomington.