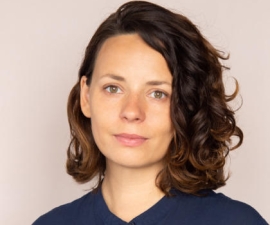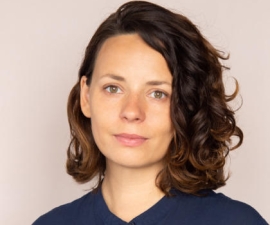 Research Expertise and Interest
Modern Art, Soviet culture, the Russian and European avant-garde, photography
Research Description
Aglaya Glebova specializes in modern art, with an emphasis on interwar European avant-gardes and Soviet art, and the history and theory of photography. Her research interests include the politics of modernism, realism, and figuration between 1900 and the Cold War; avant-garde experiments in mass media, from print to cinema; and art of global socialism.
Her current book project examines the photography of the Soviet artist Aleksandr Rodchenko. Spanning the heady experimentation of the leftist avant-garde and the monumental rigidity often associated with socialist realism, the book presents a new narrative of modernism's alleged end in the Soviet Union and, with it, a reconsideration of the so-called return to order in European art of the 1920s and 1930s. Parts of this project have been published in the journals Art History and Representations. The latter of these, "Elements of Photography: Avant-garde Aesthetics and the Reforging of Nature," received the 2018 Emerging Scholar Prize from the Society of Historians of Eastern European, Eurasian, and Russian Art and Architecture. Two other research projects are underway: the first examines iconic works of late Soviet modernism and socialist realism, in particular their return to figuration, from the viewpoint of their investment in mobility and energy, while the second centers on photography made in confinement and not meant for dissemination: the little known and largely unpublished photographic archives of the gulags, produced by anonymous photographers.
Glebova's research has been supported by the Berlin Prize of the American Academy in Berlin, the University of California President's Fellowship in the Humanities, the Canadian Center for Architecture, and the ACLS, among others. Before coming to Berkeley, Glebova was faculty in the departments of Art History and Film & Media Studies at the University of California, Irvine, where she taught broadly on topics ranging from silent cinema and avant-garde art of the early twentieth century to contemporary film design and the politics of photography.