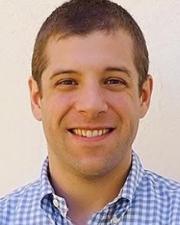 Aaron Fisher
Title
Associate Professor
Research Expertise and Interest
Idiographic science; precision behavioral health; psychopathology
Research Description
My research group—The Idiographic Dynamics Lab—enagages in research at the individual level. We are currently interested in issues of Precision, Personalization, and Prediction in psychopathology and substance use.
Specifically, we are interested in extending the Precision Medicine paradigm to psychological and psychiatric domains—a Precision Behavioral Health model that complements biomedical approaches by leveraging behavioral data to customize and fine-tune behavioralinterventions. We are interested in identifying actionable units of information at the behavioral level of analysis that will allow us to match patients, problems, and optimal interventions.
Additionally, we believe that the concept of personalization extends beyond treatment delivery and should encompass study design, data collection, and statistical analysis. Recent research in our lab has revealed marked heterogeneity in the temporal patterns, correlational structures, and predictive relationships in psychopathology and substance use.
Finally, given the heterogeneity in the timing and predictors of individual problems and behaviors, our group is currently working on methods for predicting individual behavior moment to moment, in order to identify when problems might occur. Building accurate prediction systems may allow researchers and clinicians to provide interventions when they are most needed (i.e. "just in time").
In the News
January 9, 2019
Women and underrepresented minorities in STEM fields are more likely to advance professionally, publish more research and secure postdoctoral and faculty positions if their institutional culture is welcoming and sets clear expectations, according to a study of hundreds of Ph.D. students at four top-tier California research universities.
June 18, 2018
New research suggests that bigger sample sets of human subjects may not necessarily be better.