COVID-19 Resources for UC Berkeley Researchers
Berkeley Research at a Glance
# 1
Top U.S. University with highest number of highly ranked graduate programs
144
Members of the National Academy of Sciences
251
Fellows of the American Academy of Arts and Sciences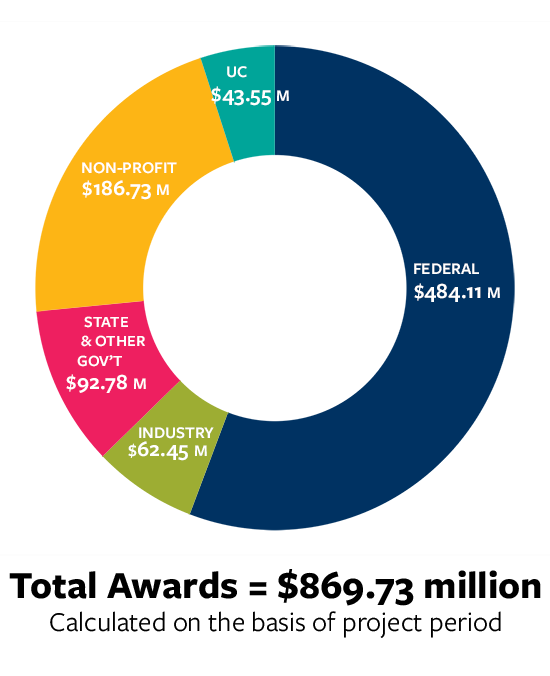 2021 – 2022
Research Funding
In 2021-2022, UC Berkeley campus received nearly $870 million in research funding from external sources.
In the Media
Transfusing young mice with blood from older rodents quickly triggers ageing, suggesting that cellular ageing isn't just a case of wear and tear. There is a longstanding hypothesis that surgically connecting an old mouse with a young rodent causes a…
Scientists at the University of California, Berkeley, have created a new COVID-19 therapeutic that could one day make treating SARS-CoV-2 infections as easy as using a nasal spray for allergies. Anders Näär, a professor of metabolic...
Differences in wealth and differences in income are the wrong ways to measure economic inequality, and going by either of them "dramatically overstates" the degree of inequality in the United States, a working paper argues. The right measure of…