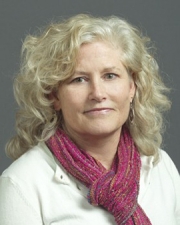 N. Louise Glass
Title
Professor and Chair
Department
Dept of Plant and Microbial Biology
Research Expertise and Interest
biofuels
,
biotechnology
,
fungal genetics
,
fungal cell biology
Research Description
Cell specialization, cell communication and nonself recognition are crucial mechanisms in filamentous fungi. Neurospora crassa's experimental tractability make it a superb system to address microbial communication questions. We study communication and self-signaling mechanisms mediating hyphal fusion, and nonself recognition mechanisms resulting in programmed cell death. We use molecular biology, genetics, cell biology, genomics and bioinformatics to investigate the molecular and cellular basis of nonself recognition during the filamentous fungi lifecycle.
In the News
June 5, 2013
Research on improved sugar transport for biofuel production has been recognized with the first patent to be granted to the Energy Biosciences Institute since the collaboration's establishment in 2007.