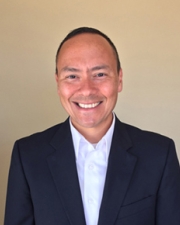 Leonardo Arriola
Title
Associate Professor; Director of the Center for African Studies
Department
Dept of Political Science
Research Expertise and Interest
political science
,
African politics
,
democracy
,
elections
,
political parties
,
political violence
,
ethnic politics
,
electoral coalitions
Research Description
Leonardo R. Arriola is Associate Dean of Social Sciences, Associate Professor of Political Science, and Director of the Center for African Studies at the University of California, Berkeley. His research focuses on challenges to democratization and governance with a focus on African countries. He employs a combination of qualitative, quantitative, and experimental methods in his research, and he has conducted research in countries such as Côte d'Ivoire, Ethiopia, Kenya, and Zambia. Arriola's work has been published in peer-reviewed journals such as the American Journal of Political Science and World Politics. He is author of Multiethnic Coalitions in Africa: Business Financing of Opposition Election Campaigns (Cambridge University Press 2012), which received an award for best book on African Politics and an honorable mention for the Gregory Luebbert Prize for best book in Comparative Politics. Arriola currently serves as the co-editor of Africa Spectrum and on the editorial boards of African Affairs, Comparative Politics, and Comparative Political Studies. He is currently an elected member of the board of directors of the African Studies Association (ASA) in the United States, and was previously the elected chair of the African Politics Conference Group (2016-2018), an organized section of the American Political Science Association (APSA) and the African Studies Association (ASA).