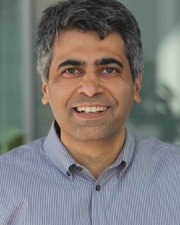 Ikhlaq Sidhu
Title
SCET Faculty Director; Adjunct Professor
Department
Dept of Industrial Engineering & Operations Research
Research Expertise and Interest
technology management
,
industrial engineering and operations
,
technology commerialization
,
interdisciplinary engineering
Research Description
Ikhlaq Sidhu's research and practice area is Innovation Engineering. IHe studies, advisse, and/or solves technology and business problems for organizations who want to innovate, adapt, and/or enter new markets using expertise in data, AI, system architecture, blockchain, technology business models, innovation culture, and Silicon Valley networks.
In the News
April 19, 2021
SCET Faculty Director & Chief Scientist, Prof. Ikhlaq Sidhu has been awarded the University of California, Berkeley's Extraordinary Teaching in Extraordinary Times Award for demonstrating his commitment to students and excellence in teaching, even under extraordinarily difficult circumstances.