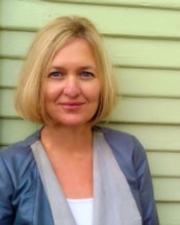 Emily Gottreich
Title
Chair, Center for Middle Eastern Studies
Department
Dept of History
Dept of International and Area Studies
Research Expertise and Interest
Middle Eastern Studies
,
Islamic urban studies
,
Jewish history
,
Morocco
,
North Africa
,
Sephardic Studies
Research Description
Prof. Gottreich is a historian who has published and regularly teaches courses on the following topics: Muslim-Jewish relations, Sephardic history, Jews in Islamic texts, and North African and Middle Eastern History. She is the author of The Mellah of Marrakech: Jewish and Muslim Space in Morocco's Red City (2007) and co-editor of Jewish Culture and Society in North Africa (2011). Her current research is a book project entitled: Morocco: A Jewish History from Pre-Islamic to Post-Colonial times.
Prof. Gottreich also serves as Founding Director, Initiative for the Study of Muslim-Jewish Relations, UC Berkeley; Past President, American Institute for Maghrib Studies (AIMS); member of the Committee for Academic Freedom in the Middle East and North Africa (MESA); and founder/co-editor, H-Maghrib.
Normal 0 false false false EN-US X-NONE X-NONE /* Style Definitions */ table.MsoNormalTable {mso-style-name:"Table Normal"; mso-tstyle-rowband-size:0; mso-tstyle-colband-size:0; mso-style-noshow:yes; mso-style-priority:99; mso-style-parent:""; mso-padding-alt:0in 5.4pt 0in 5.4pt; mso-para-margin-top:0in; mso-para-margin-right:0in; mso-para-margin-bottom:10.0pt; mso-para-margin-left:0in; line-height:115%; mso-pagination:widow-orphan; font-size:11.0pt; font-family:"Calibri","sans-serif"; mso-ascii-font-family:Calibri; mso-ascii-theme-font:minor-latin; mso-hansi-font-family:Calibri; mso-hansi-theme-font:minor-latin;}