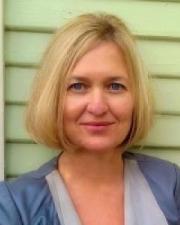 Emily Gottreich
Department
Dept of History
Dept of International and Area Studies
Research Expertise and Interest
Middle Eastern Studies
,
Islamic urban studies
,
Jewish history
,
Morocco
,
North Africa
,
Sephardic Studies
Research Description
Emily Gottreich is a historian specializing in North Africa and the Middle East, with an emphasis on Muslim-Jewish relations, Sephardic history, Jews in Islamic texts, and Islamic urban studies. Her research languages are Modern Standard Arabic, Moroccan Arabic dialect (darija), Hebrew, and French. She received her B.A. in Middle Eastern Studies from U.C. Berkeley, and her M.A. in Middle Eastern Studies and Ph.D. in History and Middle Eastern Studies from Harvard University. She began working at U.C. Berkeley in 2002, and served as Chair of the Center for Middle Eastern Studies from 2015-2020. She is the author of The Mellah of Marrakech: Jewish and Muslim Space in Morocco's Red City (2007), Jewish Morocco: A History from Pre-Islamic to Post-Colonial Times (2020) and co-editor of Jewish Culture and Society in North Africa (2011). 
Prof. Gottreich is the co-editor of the series "Worlding the Middle East" with Stanford University Press and the founder of H-Maghrib. She is also a Past President of the American Institute for Maghrib Studies (AIMS) and a former member of the Committee for Academic Freedom, North America division, of the Middle East Studies Association (MESA). She currently directs the MENA-J (Middle East and North Africa Jewries) Program at the CMES.