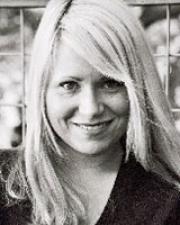 Dana R. Carney
Title
Assistant Professor
Research Expertise and Interest
ethics
,
social cognition
,
Social judgment and decision making
,
nonverbal communication
,
power and influence
,
prejudice and discrimination
Research Description
I am interested in the incredible power of tiny, ordinary, nonverbal cues. I was drawn to this research because of how diagnostic these cues can be when trying to make inferences about others' mental states.
In the News
July 2, 2012
New research finds that, when making choices, people consistently prefer the options that come first: first in line, first college to offer acceptance, first salad on the menu. A paper on these findings — coauthored by Dana Carney, assistant professor of management at the Haas School of Business — appears in the peer-reviewed journal PLoS ONE.