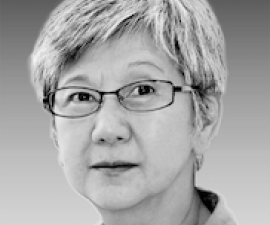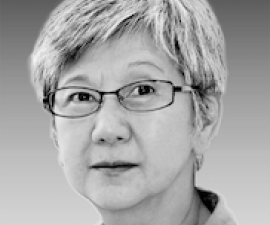 Research Expertise and Interest
anthropology, transnationalism, governance, citizenship, global cities, migration, Asian biomedical science, Southeast Asia, South Asian Art
Research Description
Aihwa Ong has conducted research on capitalism and cultural change in SE Asia, and the circulations of capital, people, and practices between East & SE Asia and the USA. She is interested in how technologies, politics, and ethics interact in shaping emerging sites and knowledges in Asia. Her recent work explores the socio-political implications of biomedical science in Singapore and China, and contemporary Chinese art in global venues.
She is the author of Fungible Life: Experiment in the AsianCity of Life (2016); Neoliberalism as Exception: Mutations in Citizenship & Sovereignty (2006);  Buddha is Hiding:Refugees, Citizenship, the New America (2005) ; Flexible Citizenship: the Cultural Logics of Transnationality (1999); and Spirits of Resistance and Capitalist Discipline: Factory Women in Malaysia (1986). 
Ong co-edited Global Assemblages: Technology, Politics & Ethics as Anthropological Problems (2005); Worlding Cities: Asian Experiments & the Art of Being Global (2011); Asian Biotech: Ethics and Communities of Fate (2010); Privatizing China: Socialism from Afar (2003); Ungrounded Empires: the Cultural Politics of Modern Chinese Transnationalism (1997); and Bewitching Women, Pious Men: Gender & Body Politics in SE Asia (1995).